Something we say all of the time at Greene Family Camp, is that "Camp is the Shabbat of the year." While this statement always rings true, it holds more weight in the last couple of years than it has ever before in supporting positive Jewish experiences. Shabbat is the seventh day—the day of rest. It is the day at the end of each week, when we take a step back, unplug, and are fully present in every moment. We say the Shabbat blessings, welcome the milestones in our week, and ask God to spread a shelter of peace over us all.
Our Jewish community comes from different cities, states, and countries, and welcomes individuals in all phases in life. Each person plays an integral role in making camp the happy, safe, peaceful, life-changing place that it holds in our hearts.
How We Support Positive Jewish Experiences
Our Staff
Our staff work to keep our campers healthy and safe, and to create a thriving, creative, and supportive community based on Jewish values. Our staff is comprised of college students, young adults, and professionals in a variety of fields. They come from our region, across the country, and around the world, including a delegation from Israel – shlichim or "ambassadors."
Our Faculty
Rabbis, cantors, Jewish educators, and youth professionals from congregations and partner organizations within the region join us throughout the summer. They are not only a key to our Jewish Life program, but they are very visible adult role-models for our campers and our staff.
Our Campers
Our campers are the most important group that we welcome each summer. Not only do our staff and faculty create a welcoming environment fostering positive Jewish experiences for our campers, but our campers play a big role in welcoming one another! Whether it is their first summer or they have been coming for years, our campers live in bunks together, becoming a more comfortable and tighter bunk community each day.
As we begin a new calendar year, and the Shabbat of the year gets closer, the rituals we engage in are the milestones of our year. We prepare camp for the arrival of our Jewish community as we prepare ourselves in our Shabbat whites each week.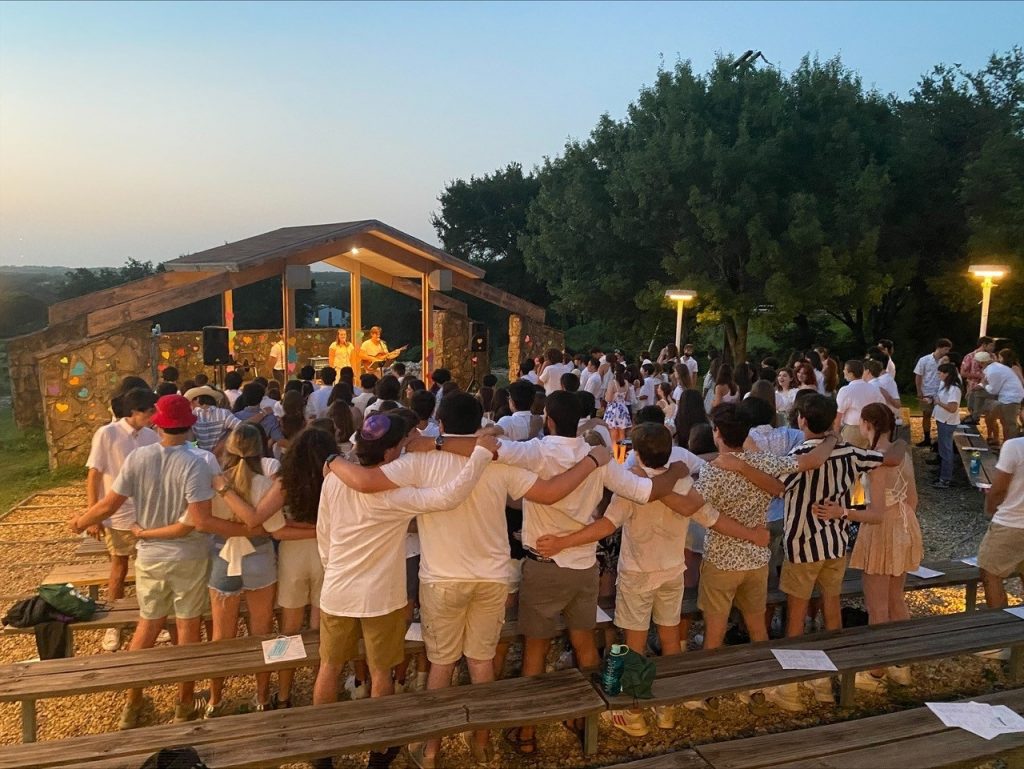 We look forward to welcoming Shabbat with you and blessing the challah, candles, wine, and each other—all together—in 2022.
Affording Jewish Experiences with Summer Camp
There are options to help families afford the magic of a Jewish camp experience. Camps offer scholarships, as does the Dallas Jewish Community Foundation and Jewish Children's Regional Service. But scholarships and grants often do not cover full camp tuition and other camp-related expenses such as gear and travel.
Dallas Hebrew Free Loan Association offers no interest loan programs for Jewish experiences. These help families bridge the gap between scholarship aid and expenses. Loans go up to $3,500 and are always anonymous and always zero interest, making them an affordable way to ensure your children experience the "Shabbat of the year" this summer.
About The Author
Michaela Rollins is assistant director of marketing and communications at URJ Greene Family Camp.