A Message from President David Kronick to our Jewish Community
2022 was extraordinarily busy for the Dallas Hebrew Free Loan Association (DHFLA). Although the country made great strides towards moving out of the Covid-19 pandemic, it was simultaneously saddled with a massive inflationary crisis not seen here in over a generation. Prices for food, shelter, household goods, energy, transportation, medical, education and just about anything else one can imagine increased significantly. As a result, DHFLA experienced a surge in demand for assistance to help families in our Jewish community cover the sudden increased costs of everyday life.
The organization's outstanding loan balance exceeded one million dollars for the first time in its 87-year history and that upward trend is not expected to reverse itself anytime soon. This past year several General Loans were funded towards debt consolidation. Rising interest rates piled an extra interest burden on outstanding credit card debt. Our zero interest loans immediately erased that interest factor and allowed borrowers in our Jewish community to not only reduce their overall debt but also reduce the term required to payoff the loan.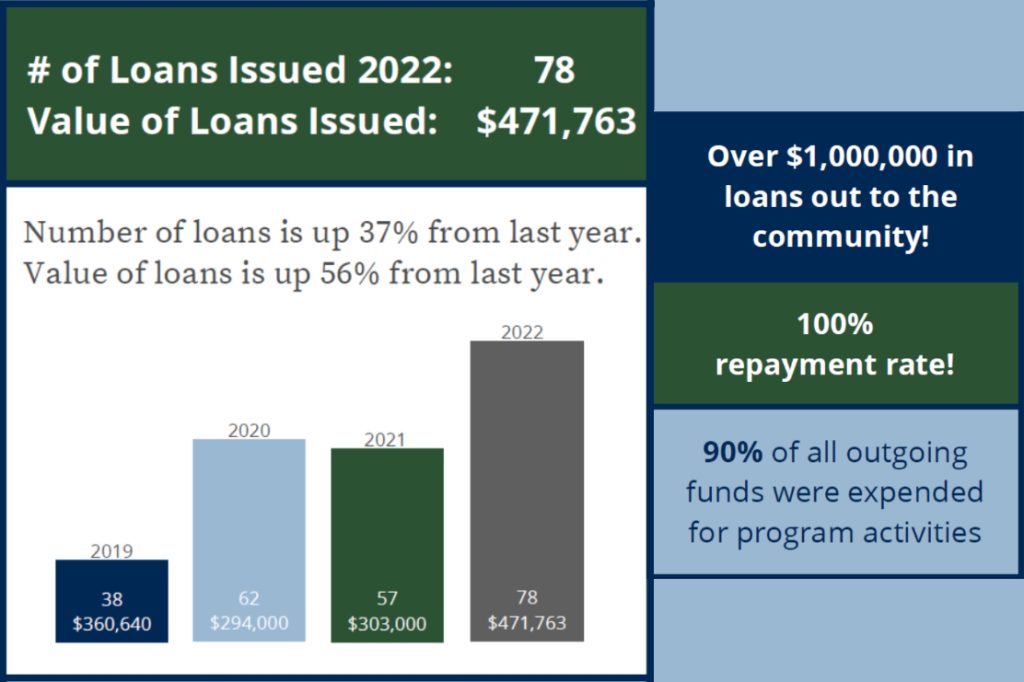 As demand for lending continues to grow, we are reminded of how grateful we are for the many generous donors who make additional loans possible. Please consider joining us to carry on our mission and have a positive impact on the Greater North Texas Jewish Community.