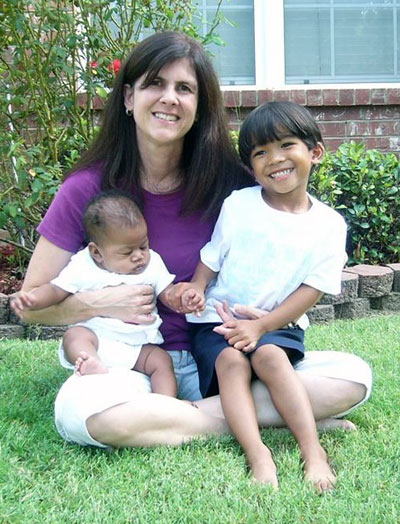 Watching my son Kiran grow up alone was painful. As a single mother I thought adoption was impossible. It was exciting to learn that DHFLA offered an interest free adoption loan.
I engaged an adoption lawyer, applied for the loan, interviewed with DHFLA, and was approved. My daughter Nanda was born May 12 2009 and placed with me 3 days later.
I would like to express my heartfelt gratitude to DHFLA for making my adoption possible. I cannot thank you enough for everything! You were always available for me, working with me through the unpredictable process of domestic adoption, making sure all happened in time.
Learn more about DHFLA's Adoption Loans.