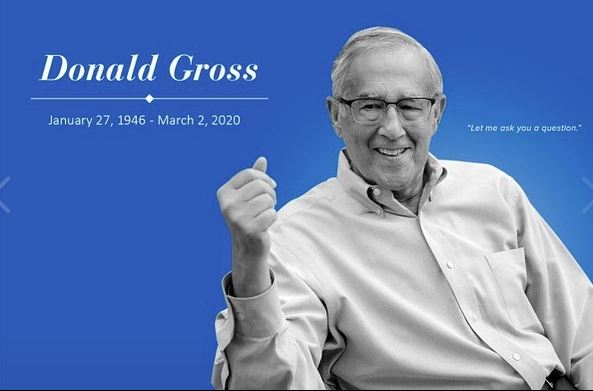 Support DHFLA in Memory of Donald Gross
Donald Gross was a charismatic Past President of the Dallas Hebrew Free Loan Association 2011-12. Prior to his presidency, he was chair of marketing for the agency as a Vice President. He was a forward thinking leader. Always mindful of larger community issues and quality of governance, Donald was able to achieve success through hard work, dedication and a little bit of luck. A man that never met a stranger; he was always genuinely inquisitive, whether it was for a good story or to truly help. Every conversation led with, "Let me ask you a question." Solid in his convictions, he would often state to do the right thing knowing that it may not be the popular decision but rather what was best for the whole.
Donald believed in his workers abilities; his positive attitude empowered all those associated with him to achieve their utmost with joy and humor. He was a successful business man, who along with his family created "Concept Surfaces LLC" a commercial tile business. Started out of his garage 16 years ago, the business now supplies commercial tile nationwide.
We are saddened at his loss, but grateful to create a legacy fund in his memory. Donations made through April 5 to Dallas Hebrew Free Loan will be generously matched by his son Geoffrey Gross, now leader of Concept Surfaces, LLC.
Or complete this form: